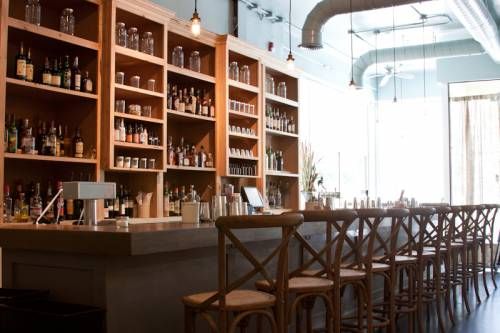 Before you settle for that dreaded energy bar or can of soup tomorrow, The Pinewood Tippling Room in Decatur will serve you a lunch whether you're on a deadline at work or have time to sit down and mellow out on your break. Call in your lunch order or place it at the counter, then grab it and go or eat it there. Menu items range in price from $6 to $9.50 and include options such as the "

Beaucoup Country Chicken Sandwich" made

bánh mì

style with buttermilk fried chicken, pickled vegetables, cilantro, soy mayonnaise on a buttered French roll, and "The Caveman" salad with mixed baby greens, local apples, Pinewood pecans, Belgian endive and smart dressing

. Eat in or, well, you did put a "reserved" sign on the courthouse square bench, didn't you?