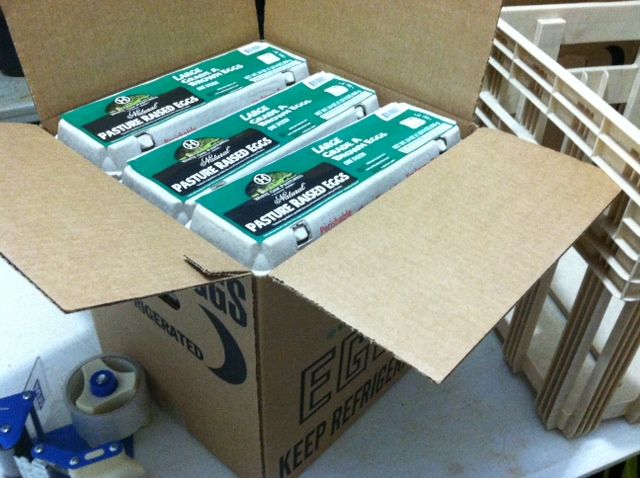 To be any easier, healthier or tastier, they would have to fly into your kitchen and cook themselves for you. However,
Whole Foods Market
on Ponce de Leon has made it that easy for you by now carrying
White Oak Pastures'
own pasture-raised chicken seasoned various ways and roasted on the rotisserie. Come on in and pick up one or two for a quick, healthy weeknight meal that the whole family will enjoy.
All Atlanta Whole Foods Markets carry White Oak Pastures eggs. The farm's heritage breeds dine free-range style on certified organic pastures, vegetarian specially blended feed and field-fresh veggies. Boiled, scrambled, frittata-ed for fresh taste and nutritious value, they're all they're cracked up to be and more.
Don't forget to mark your calendar! Whole Foods Markets across the U.S. are having a
one-day sale
on White Oak Pastures ground grass-fed beef on Friday, September 7. At just $4.99 per pound, this is a great opportunity to stock up while supplies last.