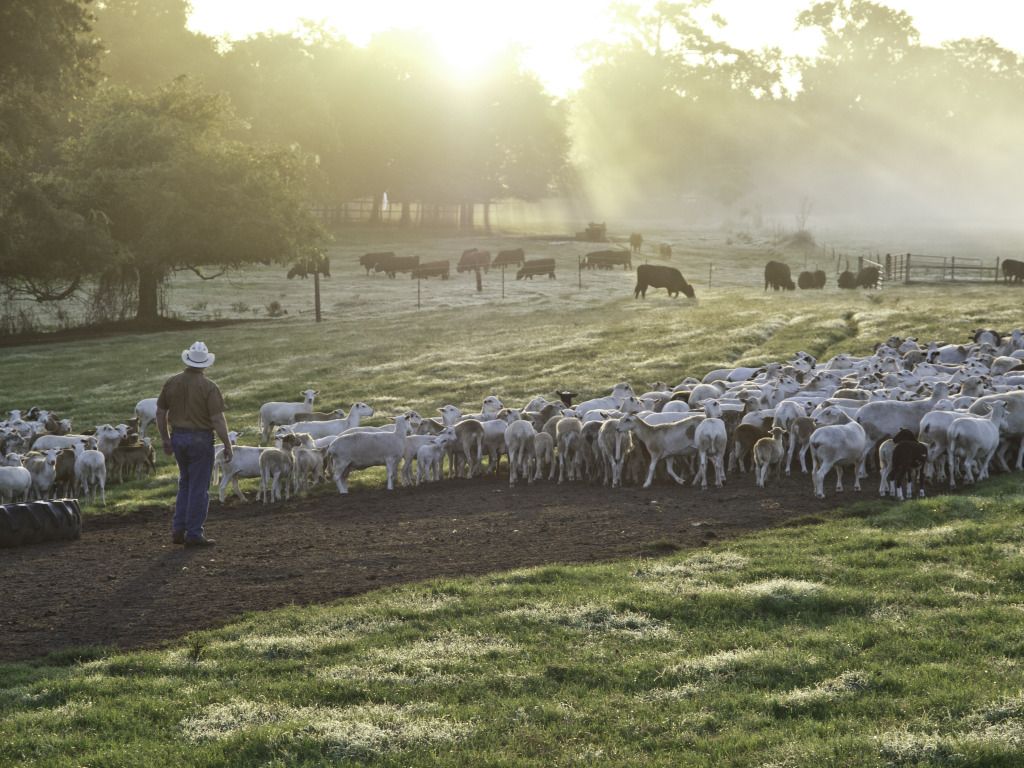 Photo by Angie Mosier
When the family farm has been in the family for five generations, you're doing something right. "We take care of the land and the herd, and they take care of us" is a Harris family core value that drives much of life down on Will Harris' sustainably run farm where pastured poultry and stock roam and land stewardship and water conservation rule the roost.
See for yourself. Head to Bluffton, Ga. on Saturday, December 8 and tour White Oak Pastures, enjoy a pastured poultry dinner and shop a silent auction benefitting Flint Riverkeeper.
The festivities start at 4 p.m. with local fare and libations under the new open-air pavilion. Set off on a farm tour at 4:30 p.m., then return to the pavilion for a pasture-to-plate dinner featuring White Oak Pastures' free-range chicken and comfort foods at 5:30 p.m. Gordon Rogers of Flint Riverkeeper follows dinner with award presentations, remarks and announcement of silent auction winners. The evening wraps up around 8 p.m. Dress cozy casual for outdoors.
To keep wear and tear to a minimum, two shuttles will run from satellite parking lots in Albany and Ft. Gaines. A $20-per-person shuttle reservation fee can be added to your ticket purchase.