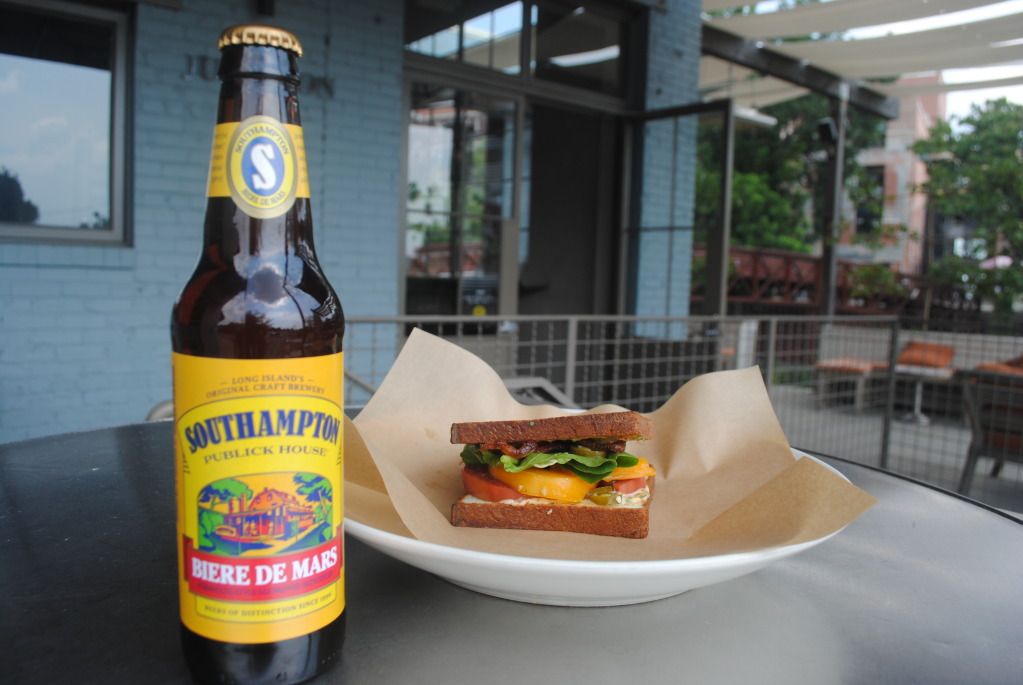 In July, I got to check an item off of my food-related bucket list: attend JCT. Kitchen's Attack of the Killer Tomato Festival. I had a blast, enjoying the live music and of course, eating and drinking all the tomato-y goodness my stomach could handle. Although we have to wait until next July for the festival's return,
JCT. Bar
is offering a new "BLT and Beer" special for $10 we can feast on until then. Replacing the burger in their popular "Burger and Beer" special,
the BLT
comes with heirloom tomato, house-smoked bacon from Gum Creek Farms, peppery arugula and a pickled jalapeno mayo. The rooftop bar is pairing it with with a smooth, lager-like
Southampton Biere de Mars
to complete this perfect summer meal. The "BLT and Beer" special is available every Tuesday through Thursday from 5 - 10 p.m. during tomato season. This offer is only available at JCT. Bar, located above JCT. Kitchen in Atlanta's Westside Urban Market.