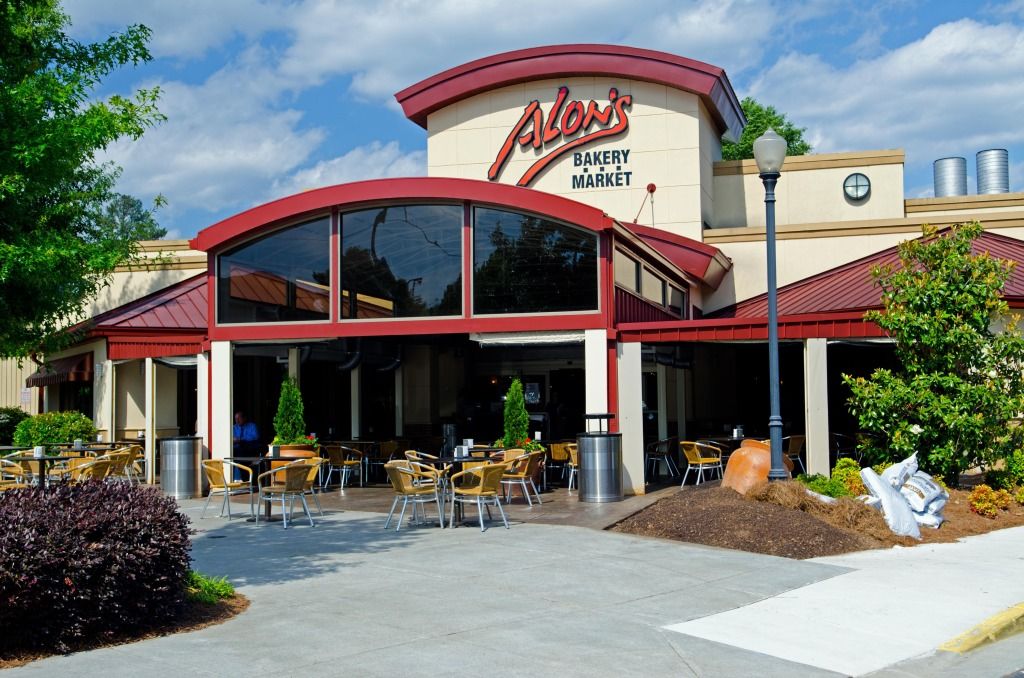 Ready for an amazing OTP dining adventure? Dunwoody Restaurant Week 2012 will be here June 23- 30! Be sure to head to Alon's Bakery and Market for special restaurant week prix fixe lunch and dinner menus.
Alon's $10 lunch starts with a garden or Caesar salad or your choice of soup. Next, select an entrée of Margherita pizza, spicy Tunisian tuna sandwich or a roasted chicken with pesto sandwich.
For $25, dinner includes three courses: your choice of seared tuna chips, Israeli hummus or a Greco, garden or Caesar salad as an appetizer accompanied by your entrée choice of house-ground Meyer beef burger and fries, any of Alon's signature pizzas or grilled salmon with truffle-crispy mashed potatoes and wilted spinach. Lucky you! Choose any one of Alon's individual desserts as your dinner finale.
Price excludes beverage, tax and gratuity. Alon's has a wide variety of wines, beers and other beverages available to purchase to complement your meal. Don't forget that Alon's is celebrating its 20thanniversary so look for anniversary specials throughout the year!